Red Datsun 67.5 1600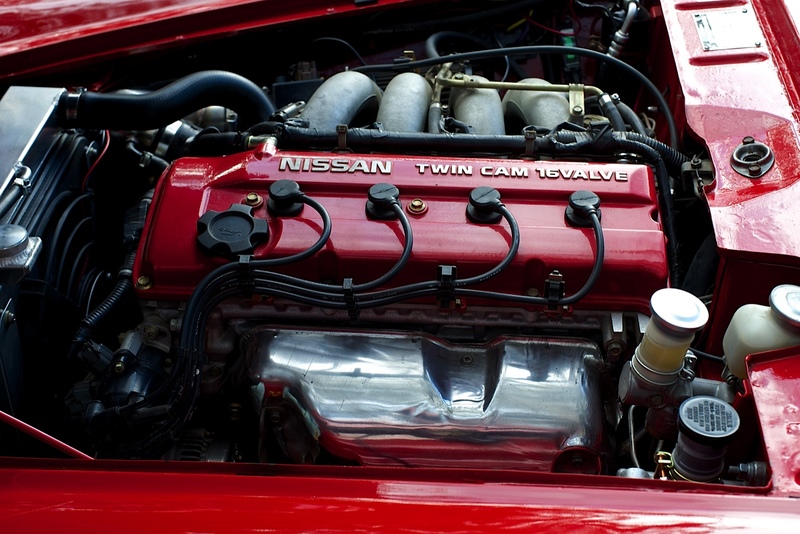 Modified with a KA-24 (from a '95 240SX) Fuel Injected, 5 speed
Front brakes upgraded to 300 ZX turbo calipers
Custom ventilated rotors and mount kit from Spriso motorsports in Oregon.
Unique features include: Air conditioning
Custom radiator from Ron Davis racing in Arizona.
Early '65-67 dash including Auto-meter guages.
Custom console fascia allows relocated CD player (Mounts above instead of in the middle)
Late type seats ( from '68-'70) upholstered in an original material.
Rear end gears are 3:55 allowing 3,000 RPM cruising at 80 MPH ( 120 KPH?)
This car is so much fun to drive... the amount of torque is a pleasure.
Fuel use is minimal at near 35 MPG on regular gas!
Call Mike at 415-828-8778 for more details.
---