'67 2000 Frame-off Restoration
This car underwent a full chassis and Driveline restoration in 2008. And ,like many collector cars,has been driven very little since. Completely rebuilt engine including all new Nissan timing components. Freshly rebuilt Solex carburetors featuring factory air cleaner.
No expense was spared in this rebuild. All new Nissan clutch pressure plate and disc. Nicely rebuilt 5 speed featuring all new bearings and sychros shifts beautifully thanks to Steve Pettersen (local Datsun aficionado at Pettersen Motor works in Chico,Ca).
Front end is "tight" having upper shafts and bushings replaced (Ball joints are "as new" which is common on these early cars.) New Koni shocks. All new brakes including master cylinder, calipers, and wheel cylinders as well as new linings. Riding on freshly polished,vintage Panasports with custom center caps.
One very unusual feature of this car is the fact that it is the original paint! Original paint means it is absolutely rust-free! The fenders retain the original factory seal (top rear) having never been removed. Floors as well as trunk area are also in excellent condition.
Drive this rare car anywhere. Reliable and fast. Of fewer than 800 produced of this first (half) year of production less than 300 are known to exist. Making these early ones a very good investment!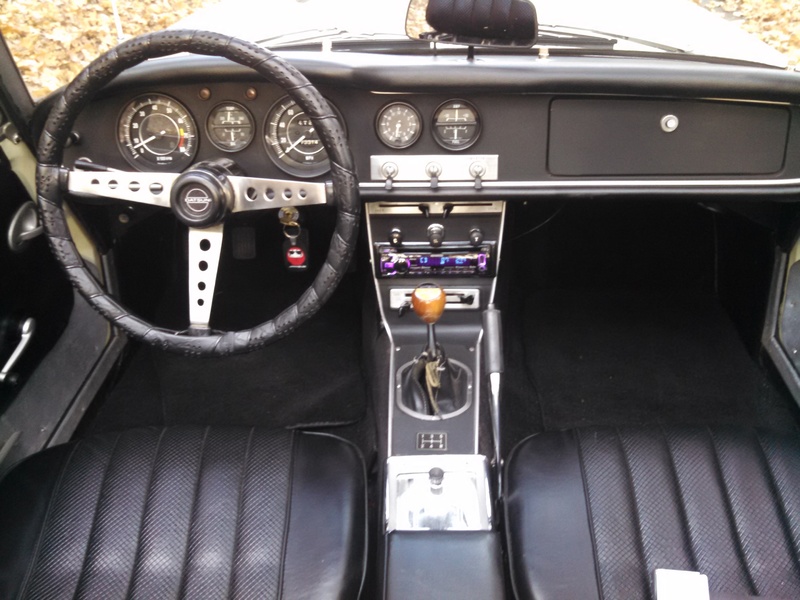 ---