Datsun Sports Parts
| | |
| --- | --- |
| Mike has a few new parts. | Mike has a few used parts. |
Well, I guess you would say that Mike has more than a few new and used parts. All right, Mike has just about every damn bolt for the 1966 through 1970 Datsun 1600 and the 1967 through 1970 Datsun 2000. He also has lots of stuff for the 1964 and 1965 Datsun 1500 and Z car. This includes engine, transmission, electrical, steering, suspension, brake, interior and body parts, as well as every other type of part you may need. As an example, right now Mike has a ton of fenders, roll bars and hardtops starting at $75 to $100.
Datsun Sports Competition lowering Springs: Special Post-Shasta Show Pricing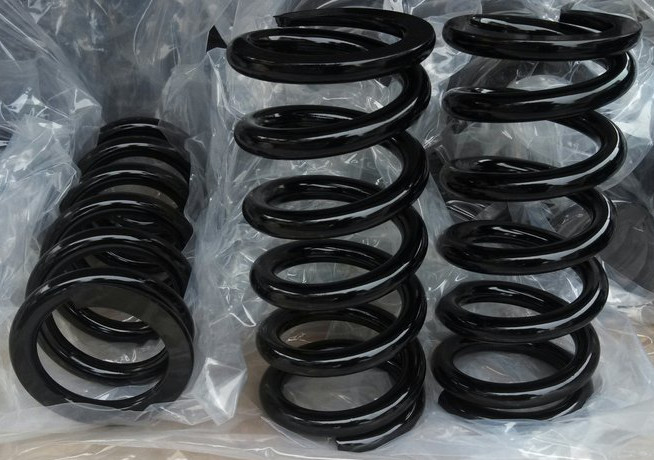 Please call or email for price info & fitment instructions. Mild lowering of approximately 1". Your rear springs are NOT sagging necessarily. The front is just too high!
Solex Heat Shield, $60.
---