1964 FairLady 3 Seater
This is an original unrestored example that has 27 thousand miles! It's been stored 30 years, from 1968 to 1998. All records are available, having had only 2 owners since new.
Some paint is from the original, but most has been resprayed with original type single-stage paint. All upholstery trim is original including trunk, with the exception of the door panels.
The car is mechanically and cosmetically excellent, including all new brakes and hydraulics. The undercarriage is as clean as the engine compartment, having been steam cleaned and painted carefully!
RECENT UPGRADES TO THIS CAR INCLUDE: Full-syncro 4 speed (this is a bolt-in installation, it was carefully measured to confirm all mounting locations were compatible. Same shifter and mount location. Same exact overall length!) This transmission is from a '67 Datsun 411 (RL-411) the only year the R-16 roadster engine was used in this series. The installation also includes the advantage of the newer type diaphragm clutch. (Lighter pedal pressure, more clamping force, smoother release.) The 411 trans was also professionally rebuilt before installation, and shifts beautifully.
Cost to restore a car of this model professionally to this level would run $35,000 to $40,000. (I'm not asking that much for this car. Reasonable offers considered.)
Mike--the pics Mike Emery took were on a cloudy day, and yours were on a sunny day. The color looks different! for the 2 different sets of photos. Do you want them in 2 separate groups so they don't stand out as much?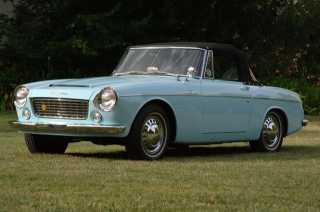 3
4
15
18
20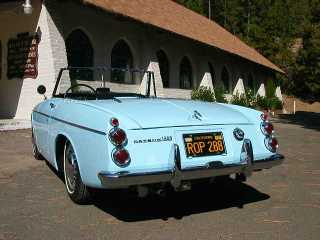 21
---
Exterior, closeup
---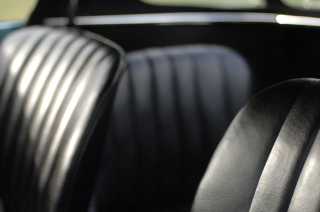 6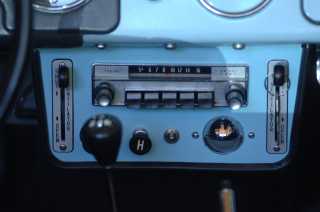 7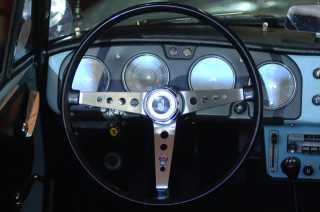 8
9
10
11
12
29
---
More Pics by Mike
16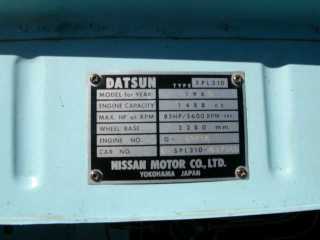 17
19
22
23
24
25
26
27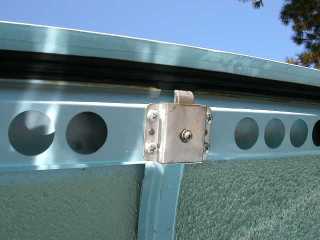 28
---