'67 Datsun 2000-Beige-Gray Metallic
This is a freshly restored '67 Datsun 2000 with less than 300 miles since rebirth. Carefully repainted body is a beautiful representation of the original color (beige-gray metallic) color #531. All new engine components with special "Bob Sharp designed" custom lightened flywheel. Transmission beautifully rebuilt by a specialist is a pleasure to shift. This car having excellent sheet metal and needing no rust repair whatsoever during restoration process is a joy to drive.
Solex carburetor package including the "B" cam that was offered by Nissan makes it even more fun! Wheels are original American Racing Libres that are in beautiful factory condition with only an outside polishing done. Beautiful new softop has the "zip-down" rear window which is a wonderful feature especially on very warm days when some cover from the sun is nice.
Driving on hot days when the sun is high is quite pleasant with back window down for ventilation!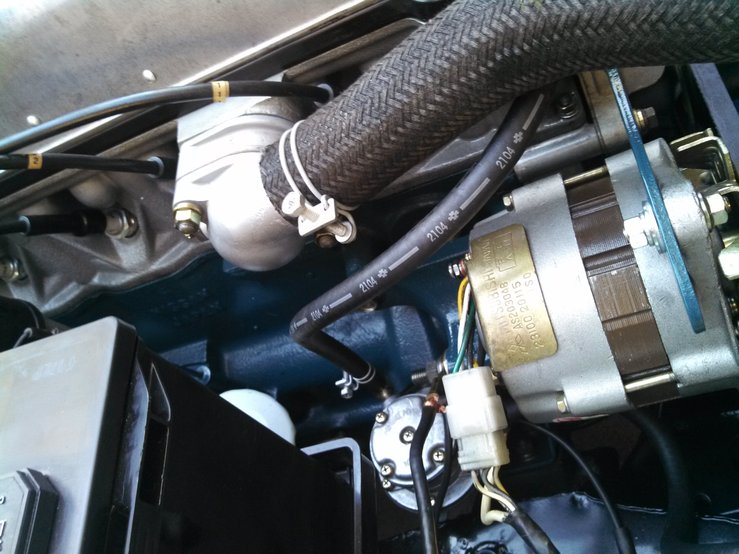 ---