Datsun Sports was started in 1981 when Mike Young, a seasoned San Francisco master mechanic, set out to answer his true calling in life: to help others enjoy Datsun sports cars. For Mike, this calling became a very deep obsession. Today Mike's obsession grows unabated. Fortunately for Datsun roadster and Z car enthusiasts, this obsession has produced a gold mine.
Thanks for stopping by! More cars available for sale than are shown here, call Mike for more info on the latest: 415-828-8778.
'68 Datsun 2000, Frame-off Restoration
---
Datsun '67 1600!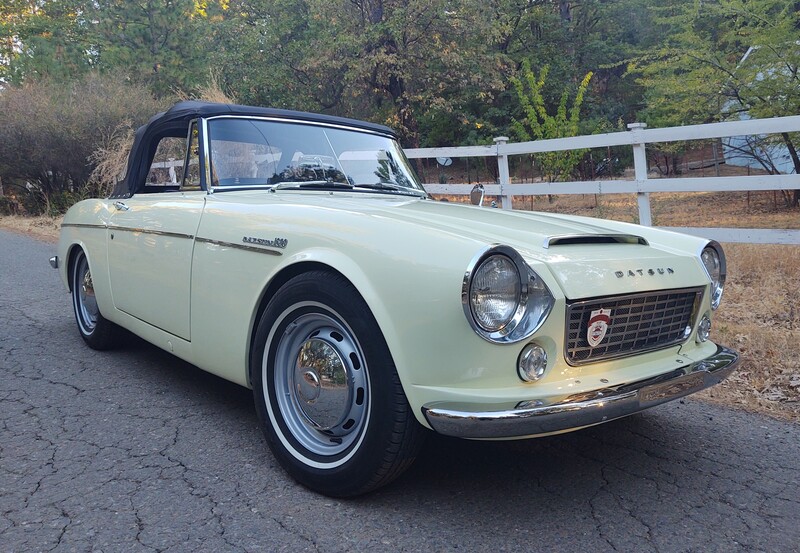 This is a frame-off restoration.... Every nut and bolt has been touched. Can be driven anywhere. It's been to both the West coast Datsun shows here in California. This car is very well sorted having 2800 miles on it since the final restoration two years ago. I have several pics if you like to see more. Engine room is beautifully detailed....
---
1964 Datsun 1500 Fairlady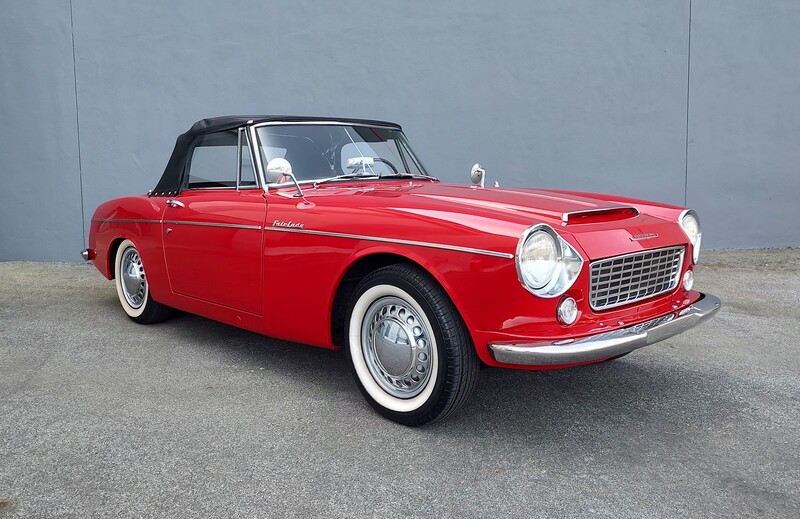 ---
Garden Art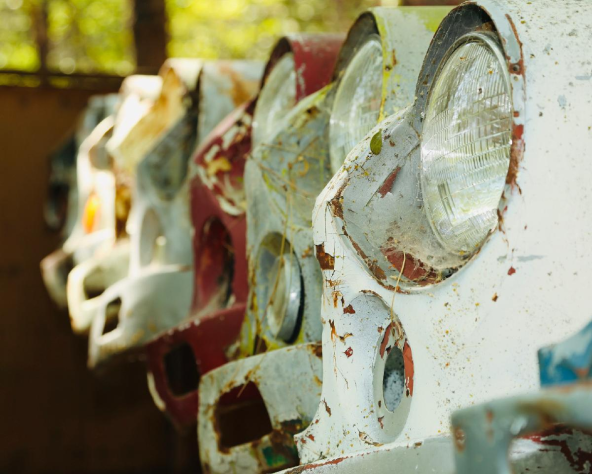 ---
'68 Datsun 2000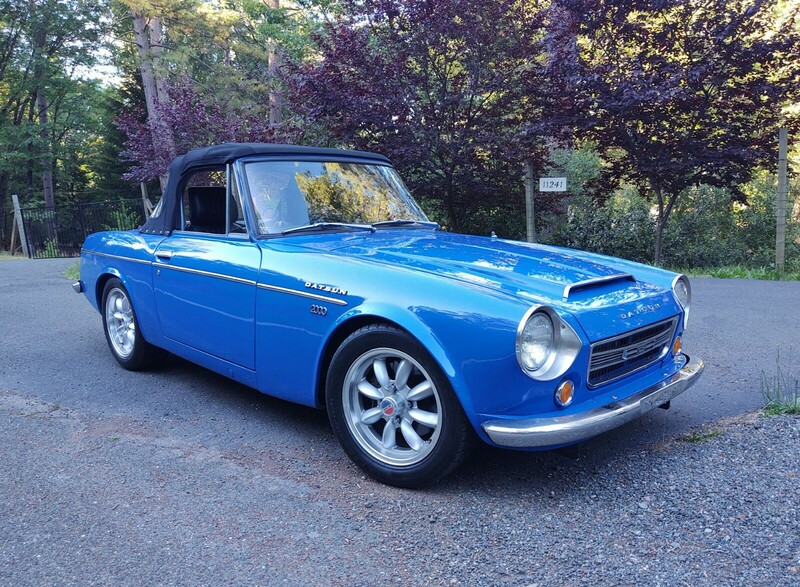 '69 Datsun 2000
This car is a one-owner from AZ. Freakishly clean. Late '69. Many improvements... Runs very well. All new brake hydraulics, all new exhaust system, Z-therapy carbs. Seats freshly rebuilt with repro kits. Alternator rebuilt and relocated to the "proper" side. Rebuilt starter. Powder coated wheels, new Vredestein rubber. New distributor....New softop, with Zipdown window. Battery upgrade to new Honda group 51(Delco) with matching battery tray (from Honda/Acura.) Pedal area detail shot shows how rust-free this car is.
Rebuilt alternators
Outright or exchange available. New diodes and bearings (properly and professionally rebuilt locally). Example shown suitable for all 2000 models as well as all 1600 models from '68-70. Early model 1600 alternator also in stock. (Please send photo of your "core" for pricing if exchanged).
---
Factory Mikuni Solex Air cleaner assembly
Esp. as fitted '68-'70 Aluminum cover is nicely polished.
Locking Gas Cap
New Item now available ! Locking gas cap!! Call/text for details. 415-828-8778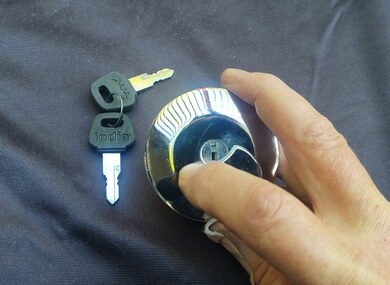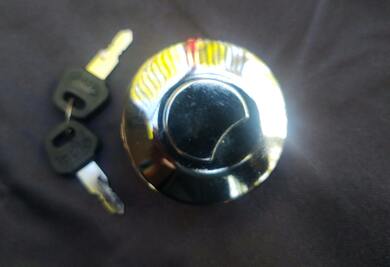 '67.5 Datsun 1600, 5 speed
Spanish Red, lightened flywheel, 240Z clutch. 5.5" custom Wheels. Original owners lived in Berkeley,CA.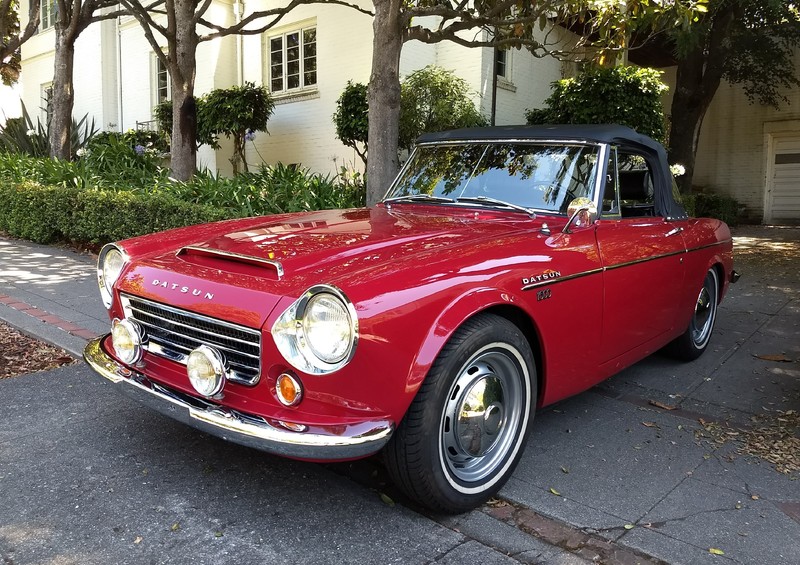 Datsun 67.5 Silver R 16 1600
Mount Shasta Datsun Meet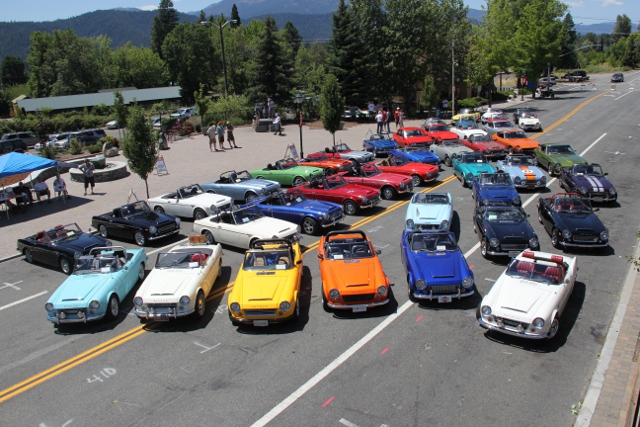 Join us for Datsun Therapy and Fun
Fuel Tank Support Brackets
A couple lovely shots from the Solvang show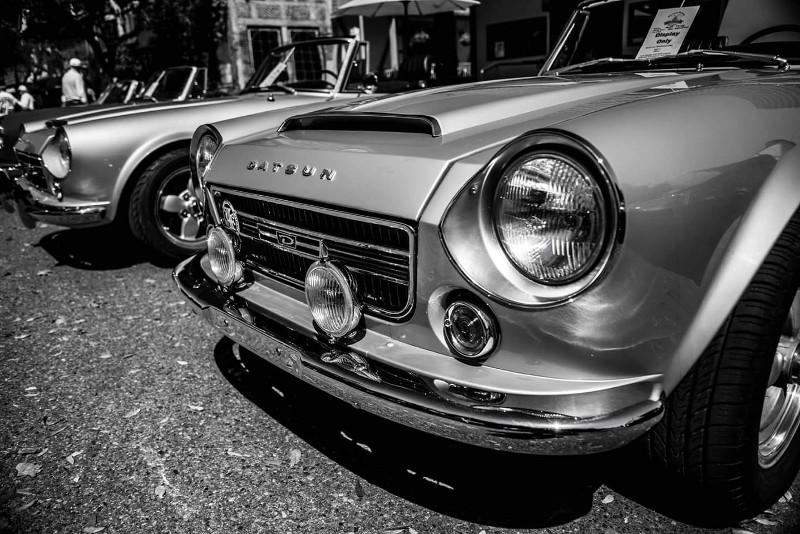 Spring Cleaning ... Overstock Notice!
Many used parts very reasonable! You pick up: here in Lake County,Northern California. Fenders ! (I have more than I realized!) All serviceable, some have slightly more than bruises. The more damaged ones will be under $100 if picked up here at shop. Some a bit more. Some fenders maybe free (esp. if other items purchased.) Please call/email for details.
Other items discounted as well. If I don't need to ship there will be many parts given away while they last. A chassis or two also available . Softop frames. Some needing work free while they last. Many Hoods/deck lids also available. Hoods starting at $50. deck lids starting at $30. Many used suspension components free. Have many used brake rotors in very usable condition (.400" or more).. Good Used Steering boxes,etc....email Mike Young or call me at 415-828-8778.
HardTops
Suitable for '68-'70 Datsun 1600-2000. Various prices ...cheap esp. if picked up here in Northern CA. Many also available for the '65-'67 (low window) Models. Call Mike at 415-828-8778 for more details.
Coming Soon! April 29th – 30th, 2022 Big Datsun show in Southern California.
Great cars, good people!
'67 2000 Frame-off Restoration
'70 2000 5 Speed Datsun Roadster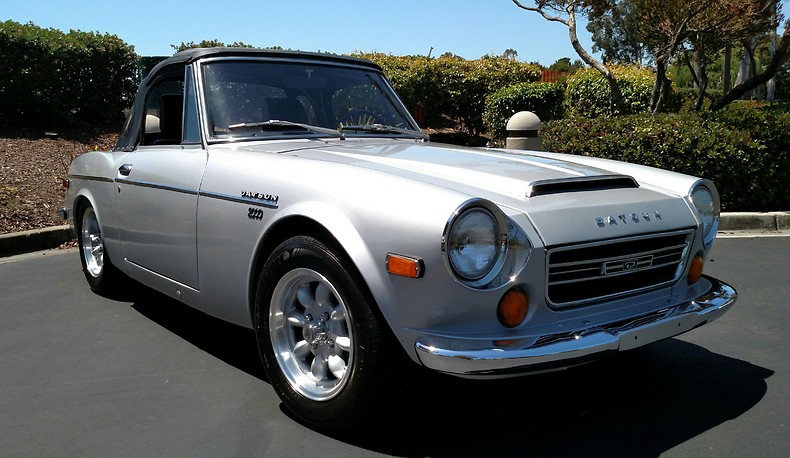 '67 Datsun 2000-Beige-Gray Metallic
67.5 1600
Datsun Roadster
Mt Shasta Roadster Meet
Datsun Sports Competition lowering Springs:
Special Pricing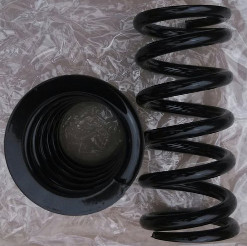 '67 Datsun 2000, SRL311-00266,
Prepared for the Concours d' Elegance in Marin, CA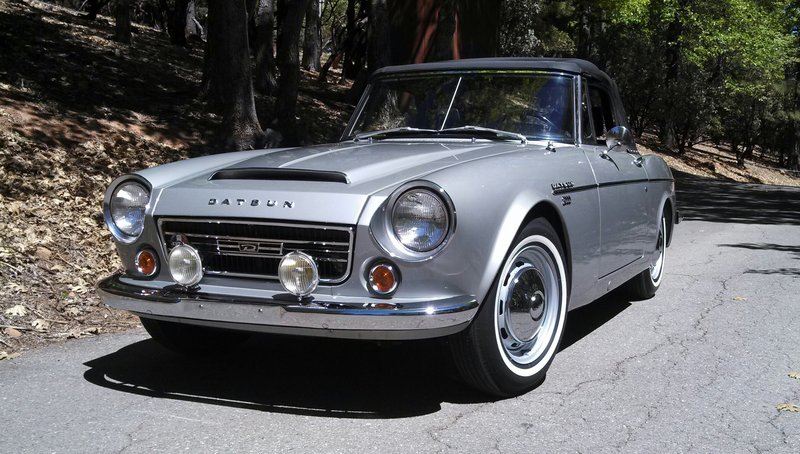 '68 2000 Blue
67.5 Datsun 1600
1967 Datsun 2000
SRL311-00500... display only
67.5 2000 #550
Lil Red '64 Datsun 1500 (three seat model)
More pics here.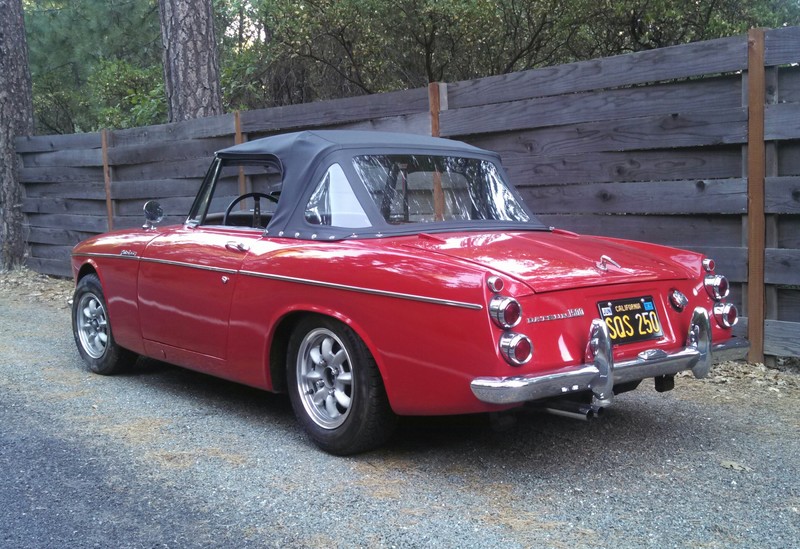 Check out the latest Southern California Roadster Ramblings.

Sample of Mike's Workmanship — more pics here.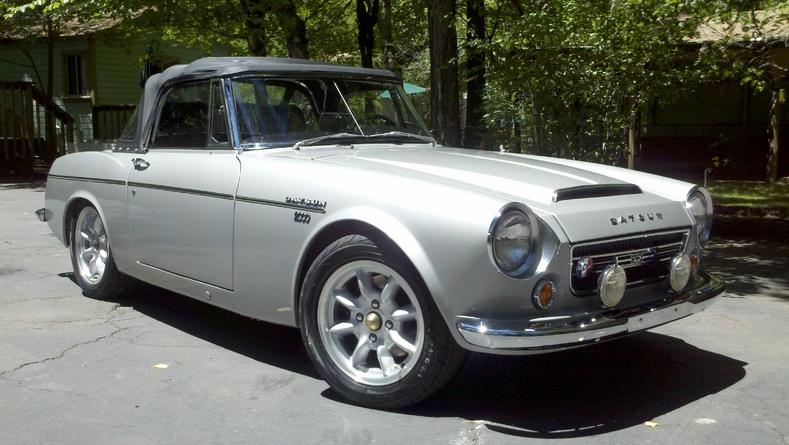 Pics from the show are here.
---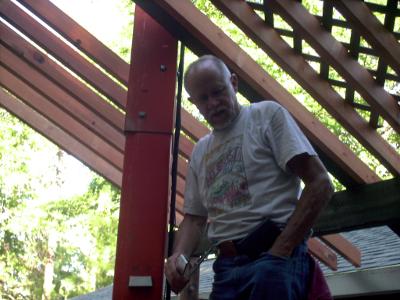 Rube Goldberg lives here. Climb ladder to truckbed, climb carrier to lift. Find Mike working on his new pergola over his outdoor shop. More pics and the cantilever story here.
---
Mike Young's datsun wins Best of Show
at 2011 Solvang Car Show
Mike has a little trivia as well: Richard Klimmert, from The Netherlands! is the Long distance visitor!
Solvang Datsun Show and Vintage Race Report 5/1/11
This year's show brought Datsun owners from all over the country and even the Netherlands! There were 68 cars including roadsters, 510s, Zs and others from showroom-stock examples to wildly modified beasts. Here are a few show highlights from a roadster-owner's point of view; it's not hard to see that we love our cars and there is a dedicated following to keep them on the road!
Mike Young is known as a top Datsun restoration specialist and he won Best in Show with his fully restored and concourse-correct 1967.5 2000. This is the most coveted model of all Datsun roadsters with less than 1000 cars produced and even fewer still in existence. Mike has great attention to detail and it shows throughout the car even in the engine bay: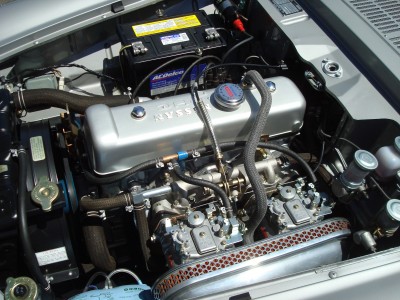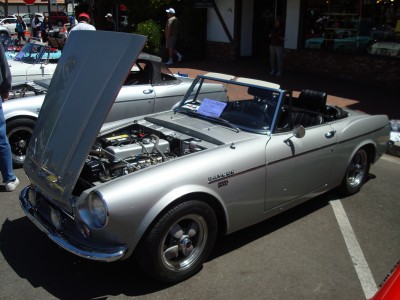 And some more pics from Mike:
Mike's Best of Show Datsun at Solvang 2011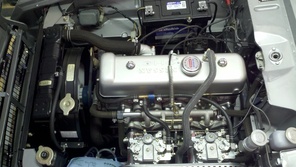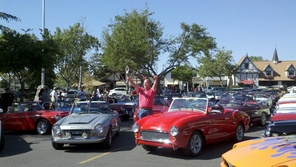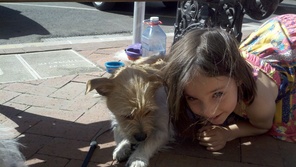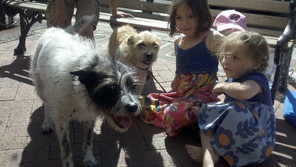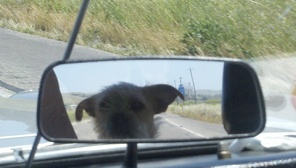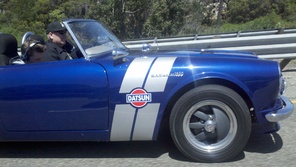 Rob's RB-Powered Datsun 240z
One of my hobbies is 1/24 scale model car building. In the past few years I've focused on building scale replicas of friend's personal cars. Rob's 1970 240z holds a special place in my Z heart and I thought it would be a nice challenge to make a model faithful to the real car.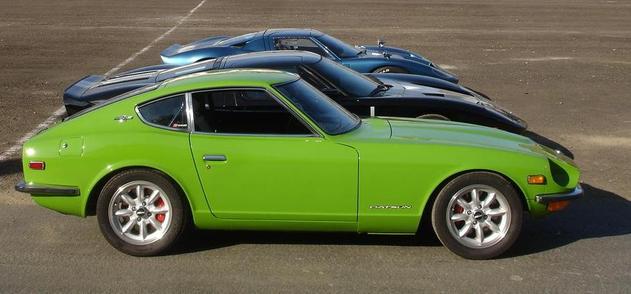 See more pics here.
---

Mount Shasta Datsun Roadster Car Show.

The Big Surprise!

Find out more...

Introducing Archie

The new Datsun Roadster Mascot
---